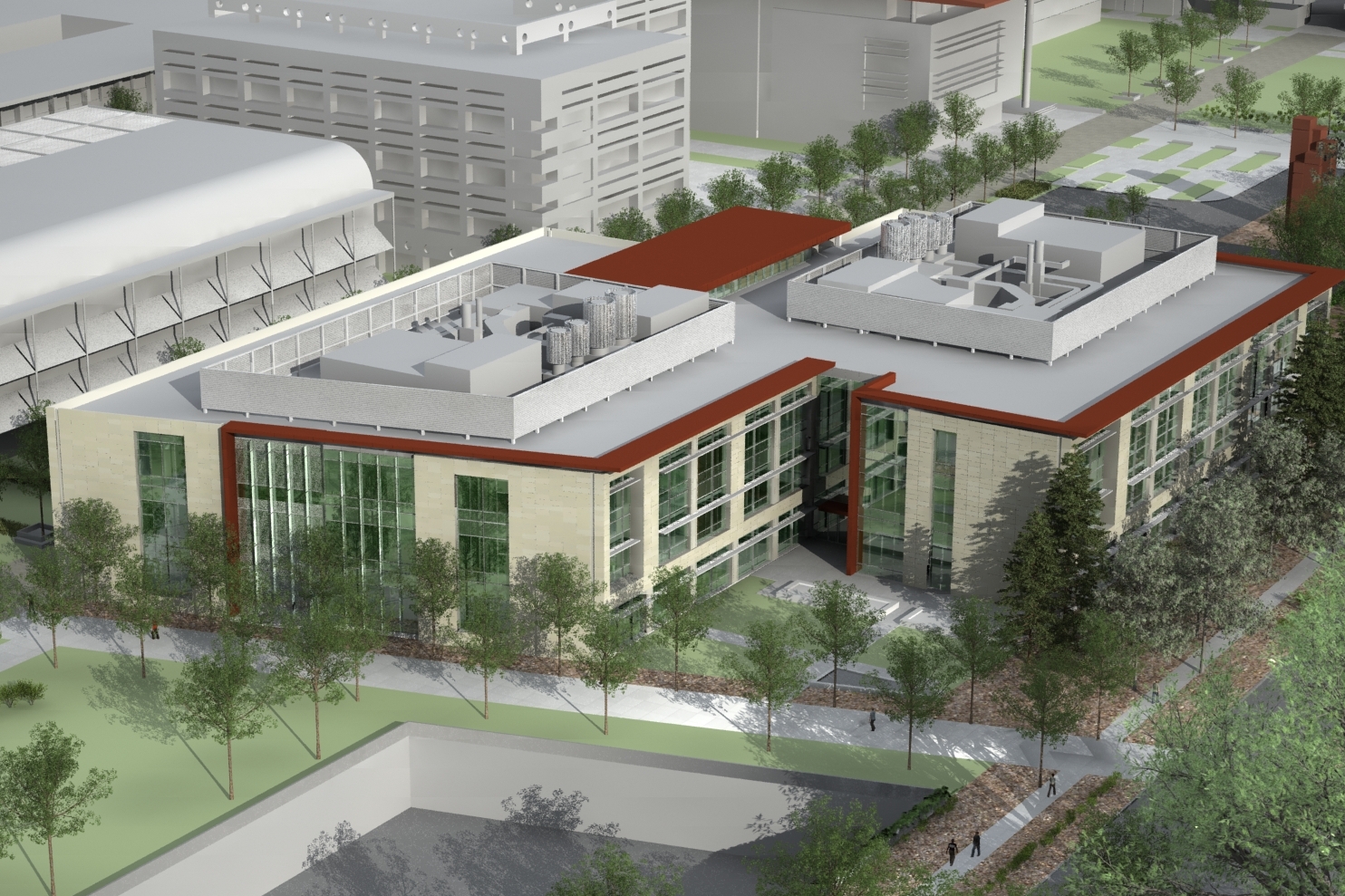 Architect: ZGF Architects, Portland
Services: Full MEP Design
The 200,000 sq.ft. facility houses the Stem Cell Biology and Regenerative Medicine Institute, integrating researchers from multiple specialties and disciplines, including cancer, neuroscience, cardiovascular medicine, transplantation, immunology, bioengineering, and developmental biology. The Institute is focused on making discoveries in stem cell research and translating them into preclinical applications, innovative therapies, and treatments. The building consists of a 46,000 sq.ft. barrier animal facility at the basement, which consists of animal holding rooms, procedure rooms, surgery rooms, a central cage wash room, a behavior suite, and a non-barrier colony. The building is the most energy efficient facility for Stanford School of Medicine. The mechanical system consists of a distributed cooling and heating system with heat recovery capabilities. A post-occupancy study indicates that the building outperforms other similar facilities on Campus by a wide margin despite its energy demanding nature due to high ventilation requirements from the vivarium and research laboratory. A double-ended substation design for normal power distribution with an emergency generator for standby power sustain 100% operation of the vivarium when normal power is disrupted. The project is delivered by a Design-Assist methodology with Gayner Engineers being the MEP Engineer-of-Record. Document production was conducted by Revit in a full BIM environment.